Book Talk: 2015 Year End Survey
7:00:00 PM
I wasn't planning on doing a year-in-review situation since I feel like I'm still getting my blogging feet under me, but then I saw Cait @
Paper Fury
's take on
The Perpetual Page Turner
's End of Year Survey and well...I WANTED TO DO THE FUN THING, TOO.
Number Of Books You Read: 50
This was my first Goodreads challenge, and I must say I'm quite pleased with myself! 50 books in the midst of work and sleep and, you know, LIFE - it's pretty awesome. Of course, I'm already plotting my goal for next year. I'm thinking WORLD DOMINATION. And, like, 75 books.

Number of Re-Reads: 1
1. Best Book You Read In 2015?
This hurts me. But I've narrowed it down to two by the very scientific process of looking over the list of books I read this year and deciding which books wormed their way into my cold, dead heart.
2. Book You Were Excited About & Thought You Were Going To Love More But Didn't?
3. Most surprising (in a good way or bad way) book you read?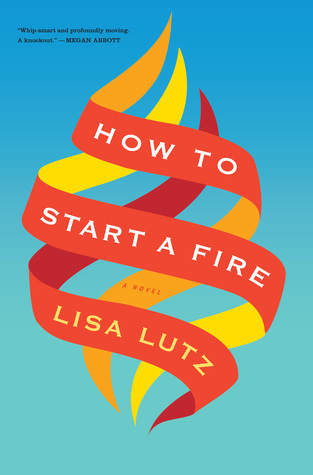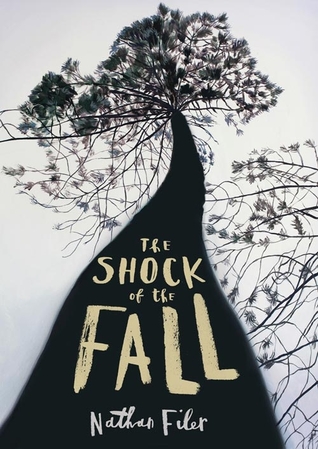 4. Book You "Pushed" The Most People To Read (And They Did)?
Okay, so I didn't read this one in 2015, but there was no question this was the book I pushed on people this year, because I fell head over heels for the series last year.
5. Best series you started in 2015? Best Sequel of 2015? Best Series Ender of 2015?
I didn't do a ton of series reading this year, but I did enjoy Rosamund Hodge's adaptations (not a series) as well as Jenny Han's duology. Does that count?
6. Favorite new author you discovered in 2015?
I liked Celeste Ng's novel very much, but I enjoyed discovering her Twitter, which is full of funny and thought provoking insights about life as well as cultural representation in literature. Very cool.
7. Best book from a genre you don't typically read/was out of your comfort zone?
This book of short stories was definitely out of my comfort zone, but I highly recommend it. It's bizarre, funny, wry, insightful, surprising, and very dark. All good things in a book.
8. Most action-packed/thrilling/unputdownable book of the year?
9. Book You Read In 2015 That You Are Most Likely To Re-Read Next Year?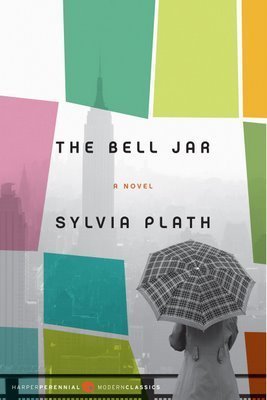 10. Favorite cover of a book you read in 2015?
GIVE ME ALL THE BEAUTIFUL COVERS. My name is Chelsea, and I judge books by their covers. I'm sorry, but sometimes the reason I pick up a book in the first place is because it's pretty! So sue me. I tried to limit this to a top two or three, but there are seriously so many I could have chosen. Who would have thought this would be one of the most difficult categories?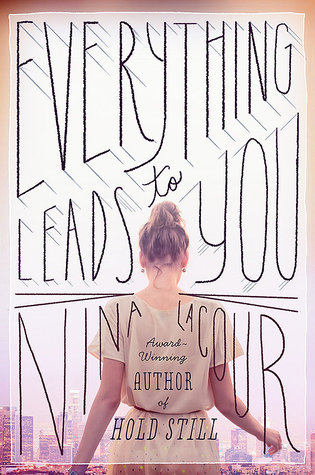 11. Most memorable character of 2015?
I'm trying not to repeat books, so I'm going to go with Bernadette. She was smart and talented and kick-ass and also happened to have a mental illness.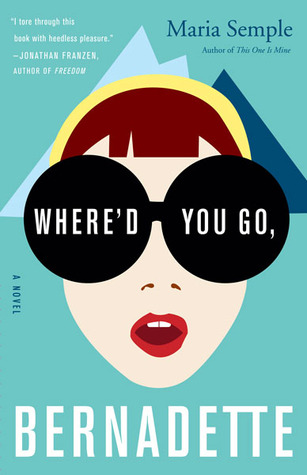 12. Most beautifully written book read in 2015?
Remember how I was trying not to repeat books? I failed. This book was beautiful, inside and out, and one of my absolute favorites of the year. Definitely want to read this one again.
13. Most Thought-Provoking/Life-Changing Book of 2015?
This book. Without a doubt.
14. Book you can't believe you waited UNTIL 2015 to finally read?
15. Favorite Passage/Quote From A Book You Read In 2015?
So I'm cheating slightly because there's no way I could choose just one quote from all the books I've read, and I would probably (unjustly) choose something from the books I've read most recently. Instead I'm choosing a passage from my favorite poem of the year - Sarah Kay's "The Type." I wrote a short
reflection
about why this poem resonates with me, plus there's a link to her performance of the poem - you should check it out.
16.Shortest & Longest Book You Read In 2015?
Hey, this Goodreads "My Year in Books" thing is pretty cool.
17. Book That Shocked You The Most
(Because of a plot twist, character death, left you hanging with your mouth wide open, etc.)
I accidentally spoiled a plot twist/character death for myself - I HAVE WAYS - but I WAS STILL PRETTY SHOCKED.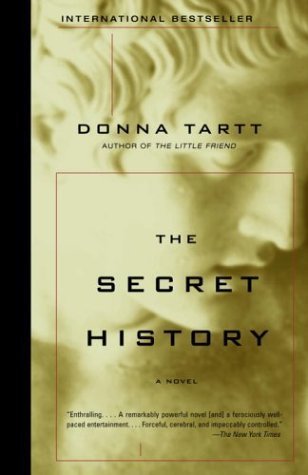 18. OTP OF THE YEAR (you will go down with this ship!)
19. Favorite Non-Romantic Relationship Of The Year
I can't choose between June + Finn OR June + Toby. I love them both so much.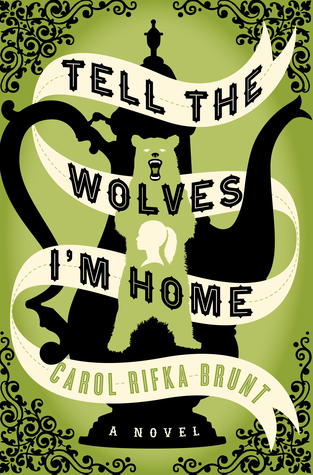 20. Favorite Book You Read in 2015 From An Author You've Read Previously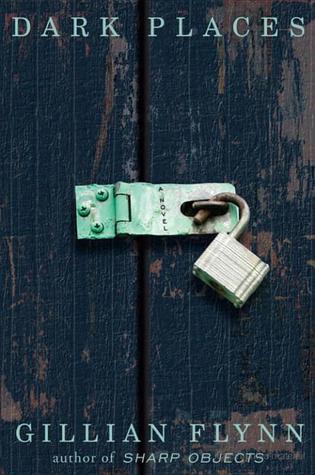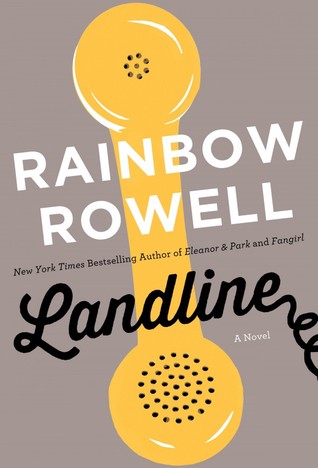 21. Best Book You Read In 2015 That You Read Based SOLELY On A Recommendation From Somebody Else/Peer Pressure:
One of my friends literally put this in my hands when I mentioned I'd never read it. She knew that I needed this book in my life, and she wasn't wrong, you guys.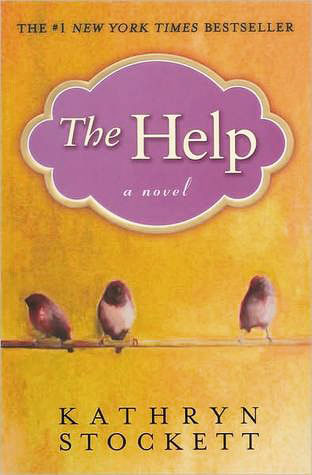 22. Newest fictional crush from a book you read in 2015?
Definitely Gavin Garrison. It's no coincidence that I think of this drummer every time I hear Meghan Trainor's Bang Dem Sticks.
23. Best 2015 debut you read?
24. Best Worldbuilding/Most Vivid Setting You Read This Year?
Paula McLain makes me feel like I've traveled to another time/place when I read her books.
25. Book That Put A Smile On Your Face/Was The Most FUN To Read?
I'm gonna qualify this by saying that this applies to the first few chapters. I was smiling ear to ear when I began listening to the audiobook - it felt like getting to see an old friend.
26. Book That Made You Cry Or Nearly Cry in 2015?
This one, duh. BUT #1 Cry Fest goes to another book: #28 on this list.
27. Hidden Gem Of The Year?
28. Book That Crushed Your Soul?
I will never recover.
29. Most Unique Book You Read In 2015?
30. Book That Made You The Most Mad (doesn't necessarily mean you didn't like it)?
I'm less mad now that I know this will not be a standalone novel.
1. New favorite book blog you discovered in 2015?
Paper Fury
. Cait has serious reading, graphic design, and blogging chops - not to mention her personality makes her blog uber approachable/readable and FUN. I need for us to pull a Freaky Friday so I can learn
all the blogging things.
2. Favorite review that you wrote in 2015?
I don't really write formal reviews, more like reaction/reflection/discussion posts, so with that in mind...
Me Before You by Jojo Moyes
4. Best event that you participated in (author signings, festivals, virtual events, memes, etc.)?
None, really. Womp womp.
(Spell check tried to correct that to womb wimp, which I giggled at for 5 straight minutes)
. For me, this year was about discovering the bookish community, and while I definitely enjoyed seeing others pics from an event, tweets from a chat, or blog memes, I didn't participate in any. Definitely a goal of mine for 2016!
5. Best moment of bookish/blogging life in 2015?
ALL OF THEM. Seriously, I had no idea how many amazing book bloggers/vloggers/bookstagrammers existed. I mean, I knew to some extent that there were people who loved books and had blogs, but before I created Sparkles and Scribbles I had no idea of the kind of community that exists.
6. Most challenging thing about blogging or your reading life this year?
You know how I said that the blogging world is full of wonderful fantastic sparkly and scribbly people? Well, I'm kind of terrible at communicating/commenting/reaching out to them. I think this mostly comes from a place of, "They are so much more experienced/kick-ass than me," which is crazy because the way that they became experienced and kick-ass was by being a newbie. I'm trying to reach out more! Promise. And PLEASE reach out to me, because I would love to hear from you.
7. Most Popular Post This Year On Your Blog (whether it be by comments or views)?
The
Burn, Rewrite, Reread Book Tag
8. Post You Wished Got A Little More Love?
Old Possum's Book of Practical Cats
because
hello
. It is a book of poems. About cats. Cat. Poems. By T.S. Eliot. WE NEED TO TALK ABOUT THIS.
Also, Yulin Kuang's YouTube series
I Didn't Write This
. She creates beautiful videos inspired by and about great works of literature. LOVE IT.
10. Did you complete any reading challenges or goals that you had set for yourself at the beginning of this year?
Did I mention that
I READ 50 BOOKS
?! Met my Goodreads goal, thankyouverymuch. Also, the creation of this blog came from a crazy idea I had in like, March, to write about each book I read this year. Which I did - at first on tumblr, and then here! It's been huge fun.
1. One Book You Didn't Get To In 2015 But Will Be Your Number 1 Priority in 2016?
2. Book You Are Most Anticipating For 2016 (non-debut)?
3. 2016 Debut You Are Most Anticipating?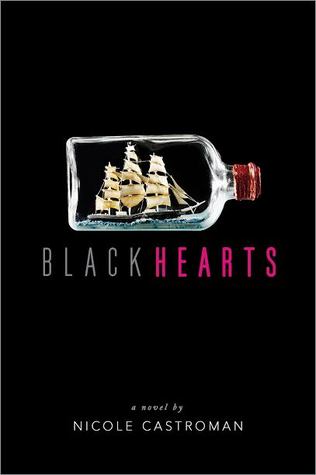 4. Series Ending/A Sequel You Are Most Anticipating in 2016?
5. One Thing You Hope To Accomplish Or Do In Your Reading/Blogging Life In 2016?
Read more books! I'm upping my reading goal. I'm going to make an effort to put me/my blog out there more and meet new peeps. I want to participate in some blogger events. Also, I want to include some non-book things I'm interested in on the blog. GIVE ME YOUR IDEAS.