Book Talk: #weirdathon update // We Have Always Lived in the Castle
7:00:00 PM
It's week three of Outlandish Lit's
weirdathon
, and things have gotten good and weird around here. I talked last week about one of my favorite weirdathon reads,
Wolf in White Van
by John Darnielle, and how it's unconventional structure is part of what makes it so special. This week, I finished a much anticipated book from my TBR -
Fates and Furies
by Lauren Groff - that also experimented with it's storytelling format.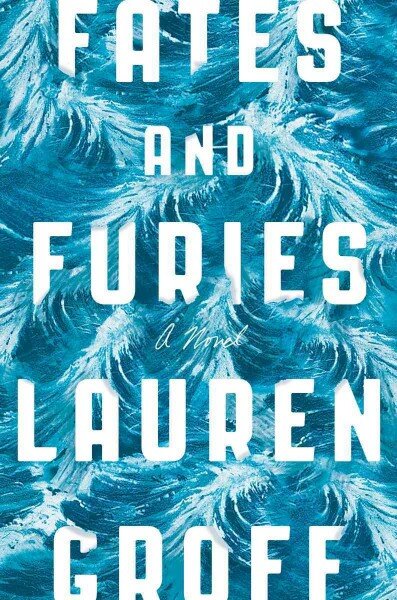 Told over the span of twenty four years, Fates and Furies documents the marriage of an extraordinary couple. I usually don't go for this kind of book, but the title immediately drew me in. While I was excited by the many literary and mythological references within the pages, it was the story of the main characters that kept me coming back. Divided into two sections, Fates tells the story of their lives from the perspective of husband Lotto, from his childhood up until his death. Then the book begins again, in the section called Furies, where Mathilde tells her version of events. Let's just say they remember things very differently. It's incredible to see how these two stories, which contain so much overlap, can be told in such fascinating and nuanced ways. While I did occasionally lose patience with Groff's flowery prose, the strong characterization and structure of this novel are what, I think, make it one of the books everyone and their mother seemed to be talking about last year. I'm glad I finally joined the party!
We Have Always Lived in the Castle by Shirley Jackson was an impulse purchase the day I picked up Wolf in White Van, and I wasn't sure what to expect. In the end, I found myself describing it to friends the way that people describe The Bell Jar by Sylvia Plath - it sucks you in. It paints a portrait of deeply disturbed characters and while there's a part of your brain that recognizes this, you cannot help but be drawn in by them, until you find yourself feeling as though their particular kind of madness isn't as strange as you once might have believed. I always find these kinds of stories to be the spookiest - the ones with characters that crawl inside your head and stay there. This was definitely one of those kinds of books for me.
Continuing the spooky theme, I started In a Dark, Dark Wood by Ruth Ware this week. I've been listening to the audiobook and absolutely loving the reader, who has really brought to life each of the characters. I was drawn in by how wonderfully funny it was - and I love that Ware can bring humor to a dark, dark story. Each of the characters are so flawed and wonderful and I absolutely adore Nina, the snarky best friend of narrator Nora (or is it Lee?). The story is non-linear, with events of the past intercut with moments from the present. I haven't been this excited about a psychological thriller since I read Gillian Flynn's books, and I can't wait to see how this story continues to play out.
That's what I've got for this week! Wish me luck as I continue to seek out weird books and, hopefully, finish Trigger Warning (even though I've been saying that since I signed up for the weirdathon and still haven't read a single page of it this month - whoops).