Things I Watched {Jan-Jun Edition}
9:32:00 PM
I'm back with another installment of Things I Love...this time, its the movies and TV shows I've been watching. This is in no particular order, but I tried to sort everything by platform to make it easier.

Hulu


Harlots | This 18th century historical drama focuses on rival madams and I absolutely love it. It's not for the faint of heart, but it's so much fun. I love that it's a show about women that's written and directed by women. Jessica Brown Findlay (Sybil from Downton Abbey) is what first drew me to the show, but she's not the only reason I'm eagerly anticipating a second season. *crosses fingers*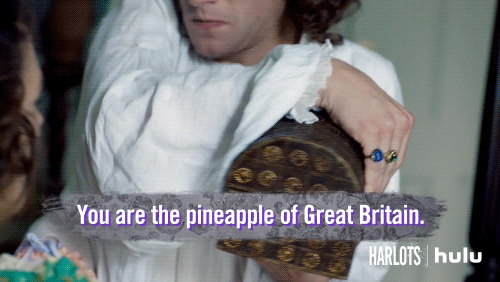 The Handmaid's Tale | Everyone has been talking about this show, and for good reason. The show, which is based on the novel by Margaret Atwood, is so, so dark, but somehow also does an incredible job of bringing in little moments of humor. It's visually stunning and I love the way they use music to completely turn a moment on it's head. It's a show I've had to watch in bits and pieces because it's so intense, so I have a bit of catching up to do!
Preacher | Again, not for the faint of heart, this show is quickly becoming my favorite of the year. It's a supernatural drama based on the comic book series about a bad guy turned preacher who acquires an unconventional power. It's dark, it's funny, and I live for the dynamic between Jesse, his best mate Cassidy, and the badass Tulip. The first season is on Hulu, and the second is airing right now.
Netflix
Moana | I love Disney as much as the next girl, so I knew I had to check out Moana. While it's not replacing any of my old favorites, there's no doubt that it's beautiful and fun to watch. The daughter of a Polynesian chief is being groomed to lead her people, but feels called to the ocean. It's got The Rock playing a demigod, it's got music by Lin-Manuel Miranda, and it's got a titular character who knows there must be more than this provincial life!
Death Comes to Pemberley | If it's a BBC miniseries, it's only a matter of time until I watch it. This mystery/drama is based on the novel of the same name, and is set six years after the end of
Pride and Prejudice
. It's definitely a spin-off rather than an adaptation and the cast is everything - it's got Anna Maxwell Martin, Matthew Rhys, Jenna Coleman, James Norton, Eleanor Tomlinson, and Matthew Goode.
Luther | I didn't get the whole Idris Elba thing until I watched this. And now, I really get it. It's a pretty standard British police procedural but I love that they explore the (not insubstantial) psychological effects that doing that kind of job requires. My favorite dynamic on the show is between Luther and Alice Morgan, so keep an eye out for those two. I'm taking a bit of a break since this, too, is a dark show, and I watched all of the first two seasons in about a week.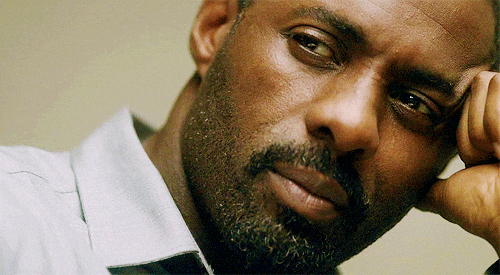 Bloodline | I came for Kyle Chandler. I stayed for Kyle Chandler. But I don't know if he's enough to keep me watching past season one. This is the kind of show that shares bits and pieces of the climax upfront, then continues to unfold the story chronologically, fitting everything together. But instead of feeling blown away by the finale, I just felt kinda...unimpressed. If you've watched the second season, let me know what you think!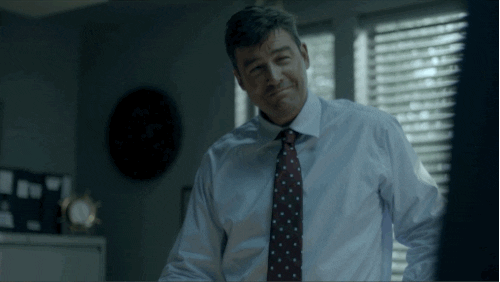 The People vs. OJ Simpson | I was young when the trial took place, so my memories of the people/events are more anecdotal than visceral, if that makes sense. My mom, who I watched the series with, had the opposite experience - she vividly remembers watching everything unfold the first time. It was cool to compare/contrast our reactions as we watched. I wasn't sure how I would feel about the casting going in, but it wasn't as distracting as I thought it was going to be. Sarah Paulson as Marcia Clark was
awesome
.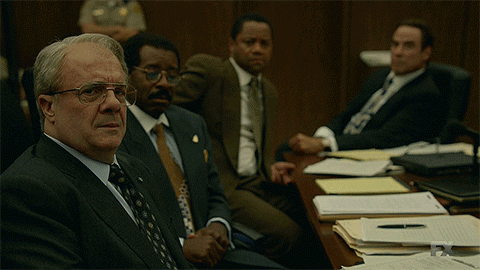 Playing It Cool | Netflix kept shoving this in my recommendations, and it's a rom-com with Chris Evans, so DO I EVEN NEED TO CONTINUE? I feel like Michelle Monaghan walks this line of working with super famous people without being categorized as super famous herself, which is weird, right? Playing It Cool tries to satirize the rom-com genre but I don't think it succeeds because it ultimately feels like every other romantic comedy I've seen. That's not to say I didn't like it, because I did. I just don't think it's doing what it thinks it's doing. This is first thing I've seen starring Aubrey Plaza and she was so great that it makes me want to give Parks & Rec another shot.
Prime
Suits | I've been a longtime viewer of the show but was so torn up by the season 5 finale that I needed a breather - which is how I ended up watching all of season 6 in a few days. It's a show that has shown me that it can continue to evolve but still remain true to the reasons I watched it in the first place - it's fast paced, funny, and all about the relationships between the characters.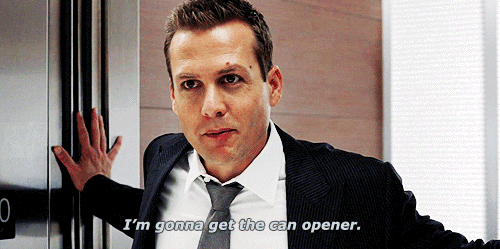 Redbox
Love and Friendship | There are so many other Austen adaptations out there, and you should watch them instead. I don't think it's the fault of the cast and crew - there's a reason Love & Friendship is rarely included as part of the Austen canon. I hoped this was a hidden treasure, but it just seems like they wanted to adapt it because Austen adaptations make money. I would talk about the plot but I honestly don't remember it.
Jackie | I liked it, but my mom, who was actually alive during the Kennedy administration liked it too. Natalie Portman blew me away. It follows Jackie Kennedy in the immediate aftermath of JFK's assassination and has really powerful things to say about history and fame and legacy. I want to see and read more things about first ladies - I feel like they all have some interesting stories to tell. Give me your recommendations!
La La Land | I love Emma Stone and Ryan Gosling, but *don'tkillme* I wish the casting had been different. If had been a movie and not a musical, they would have been perfect for it. I just think that since they went the musical route that they should have chosen some more experienced performers. I love the "of a different time" feel. The story itself - one about love and ambition - is timeless. I liked it. But I didn't
love
it.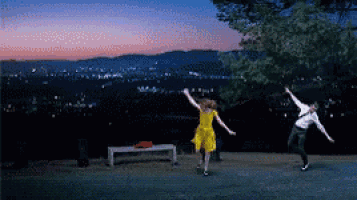 Beauty & the Beast | The original Beauty and the Beast is tied with The Little Mermaid for most watched VHS tapes of my childhood. I was
so
excited to watch the remake. There's no way for me to objectively judge it since the entire viewing experience was so colored by childhood nostalgia, and I loved it. There are a lot of really funny moments that I remember from the original but that didn't strike me as funny until I watched this version as an adult. Visually, the thing is stunning. But like with La La Land, I feel like the fact that Emma Watson was in the lead role was kind of a disappointment. She is beautiful, and a great actress, but I wish they had cast someone with a more powerful voice.
Honorable Mentions
(aka things I have already seen but watched again because they bring me joy)
Coupling | This show is like an R rated British version of FRIENDS. Like Friends, it hasn't aged well, but I adore Jack Davenport and his character's rants, and the entire cast is endearing. | Dharma & Greg | Greek | Burn Notice | Downton Abbey | Because I Said So |

Let me know what you've been watching and loving this year!